Beny Fiterman, who chairs Agropalma and Alfa's non-financial companies — Picture: Promotion
The leader of Palm oil in Brazil, Agropalma, controlled by Alfa Cluster, began a project set to increase its production by 50% over the next five years with investments that add up to a few hundreds of millions Brazilian Reais. The company, whose sales grew by 40% in 2020 to R$ 1.4 billion, currently manufactures between 160 and 170 thousand tons of palm oil per year, particularly targeted at the food industry, food service and cosmetic segment in the domestic market.
According to Beny Fiterman, who chairs Agropalma and Alfa's non-financial companies, the forecast progression is based on a strategy whose focus is on the plant. That is, the investments are targeted at productivity gains, which are currently about 16 tons of fruits per hectare, on average. "The objective is for us to reach 24 to 25 tons", said the executive.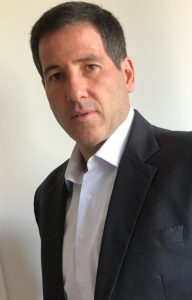 In this process, Agropalma is investing in improvements in the weed control, pruning expansion, soil acidity level adjustments, nutrition controls with chemical and organic fertilizers, reduction of the harvest cycle and extraction work, with more field training. New technologies, such as the use of drones to monitor the crops, are also being used.
The company controls an area of 107 thousand hectares in the City of Tailândia, in Pará, of which 64 hectares are forest reserves and the remainder (43 thousand hectares) are assigned to the crops. The company has 12 international sustainability certificates and is part of the Roundtable on Sustainable Palm Oil (RSPO).
The production is also increased by partner suppliers, among which are 207 family farmers. These farmers receive training and qualification and have the support of the social structure set up by Agropalma, which also serves 5.3 thousand employees from the company as well as having a harvest purchase guarantee.
According to Fiterman, the company's productivity gain project also includes investments in its five crude oil extraction units, where improvements have been implemented in order to reduce water consumption, including two refinement industries.
Regardless of whatever may happen with Agropalma's control, a topic on which Fiterman preferred not to comment – with the death of Aloysio Andrade Faria last year, his family is evaluating the future of Alfa Cluster's assets and management, consolidated by the banker – the fact remains that the company's trust in the palm oil market growth continues strong.
The executive remembers that palm oil is the most consumed plant oil worldwide. It is used in food, cosmetic, chemical an biodiesel production sectors and, as a result, it represents more than 30% of the global market of oils and fats – soybean oil share, for example, is about 25%.
Despite such strong global market share, achieved under critiques of environmental damages in Malaysia and Indonesia, which lead the offer, the Brazilian palm oil production adds about 600 thousand tons per year and, therefore, is insufficient to serve the domestic demand, estimated at 1 million tons. With the ongoing plans, Agropalma, which exports about 10% of its production, may exceed 250 thousand tons per year by 2025.